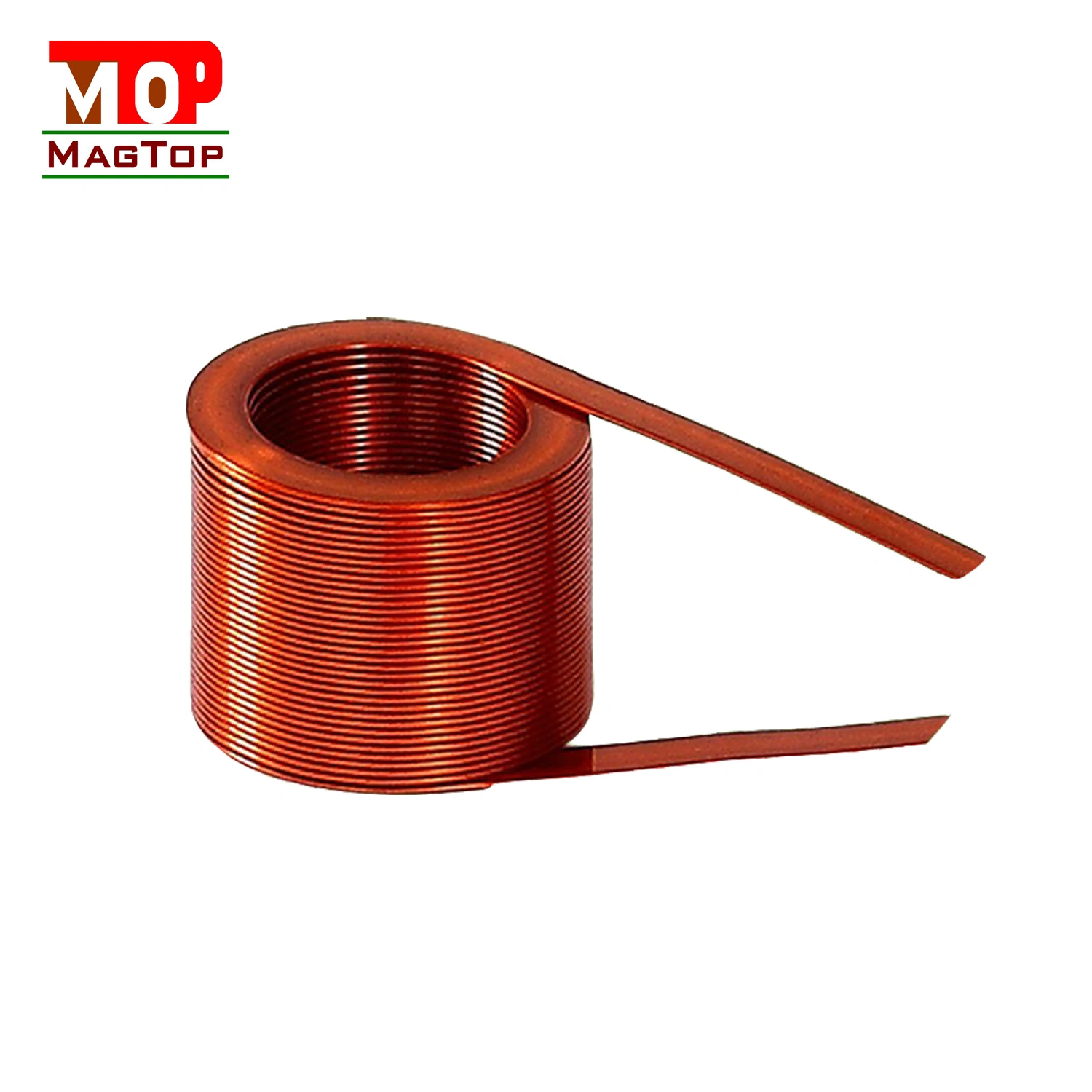 Company News
|
common mode chokes
|
Industry News
|
transformer
|
RJ45 connectors
"Flat coil
is currently mainly used in some of the more demanding occasions, such as flat micromotor and so on
Flat coil is a non - traditional AIW flat enamelled wire, requiring the use of special winding equipment to process the characteristic shape of the coil.
It is mainly used in low-voltage DC-DC communication power modules requiring low height and high current, such as laptop computers and high-current power solutions.
As we all know, compared with ordinary coil, flat coil in the same volume, with light weight, high efficiency, low noise under high pressure characteristics;
From the technical point of view, in the same size, can be through larger current, adapt to higher frequency, obtain higher Q value (quality factor);
From the quality point of view, because the structure is simpler, so the performance is more stable, the consistency of the product is better;
In addition, because of the small temperature difference between the inside and outside of the coil, the heat dissipation performance and magnetic field efficiency can be better than the general coil efficiency.
With the development of industrial science and technology, the manufacturing technology of flat coil has been fully and greatly developed under the pull of market demand.
A large number of relays are used in the communication industry, and flat coils are widely used. The statistics of 2001 show that, in terms of sales, the share of communication in the whole relay market has risen to 25.8%, an increase of about 5.8% over the previous year.
The sales of communication relays amounted to 1.213 billion dollars, with an annual growth rate of 2-6%.
Thus, flat coil demand potential is also huge.
MORE ABOUT THE AIR COIL,AIR CORE COILS, CHOKE COILS, WIRELESS CHARGING COILS, PLS CONTACT US.